Viewpoint: Maryland's life sciences industry leading fight against Covid-19
By Marty Rosendale – Contributor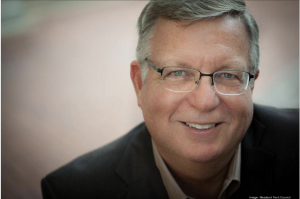 As the Covid-19 pandemic approaches the five-month mark, advances in testing, treatment and vaccine development are giving reason for cautious optimism. The Maryland life sciences industry has been central to both the state's and the nation's coronavirus response, and these organizations' efforts will help ensure the health and safety of all Marylanders as our state continues to reopen.
But as we continue to battle Covid-19 and ensure preparedness for future public health crises, policymakers must ensure that the innovative life sciences companies that call Maryland home remain empowered to develop these innovative therapies as they have for Covid-19, and that patients can continue to access life-saving treatments.
From the onset of the pandemic in early March, through the stay-at-home order and shuttering of non-essential businesses, and into the phased reopening, Maryland's business community has come together to work collaboratively across industries and in cooperation with government entities, hospital systems and academic institutions to slow the spread of the virus.
The life sciences industry in Maryland has demonstrated an unprecedented level of collaboration as organizations came together to accelerate diagnostic capabilities, manufacture and distribute personal protective equipment, create treatments and even begin developing vaccine candidates right here in our home state. For example, the University of Maryland Medical School, in partnership with Pfizer and BioNTech, dosed the first American patients with a trial vaccine for Covid-19 right here in Baltimore. Additionally, Gaithersburg-based Novavax was just awarded $1.6 billion from the federal government to help expedite the development of a COVID-19 vaccine.
Maryland's outsized role in addressing the pandemic should not be a surprise, as our state is uniquely positioned as a life science and technology leader in the U.S., ranking third in the country for innovation and entrepreneurship. We are home to leading research intuitions like the National Institutes of Health (NIH), Johns Hopkins University and the University of Maryland, as well as large and small pharmaceutical and life sciences companies alike.
For years, Maryland lawmakers and regulators have pursued policies that laid the groundwork for a thriving and innovative life sciences industry in the state and positioned our industry to swiftly respond to the pandemic. As Maryland companies enter the manufacturing phase of treatments for Covid-19, lawmakers must take efforts to ensure broad access to the innovative therapies, tests and vaccines. This should include planning and preparing for appropriate, prioritized distributions, guaranteeing coverage for priority and underserved populations and avoiding any regulations that might impede equitable distribution.
At the Maryland Tech Council, we have been working around the clock to support and promote the work that led to the Covid-19 vaccine developments, and the collaboration opportunities that will help slow the spread of disease and eventually end the pandemic. We are also prepared to work with the General Assembly to craft policies and legislation to ensure broad access to novel therapies. We are also prepared to work with the General Assembly to craft policies and legislation to ensure broad access to novel therapies.
To help connect companies that are leading Maryland's response to Covid-19 and promote the sharing of resources, the Maryland Tech Council created a Covid-19 Coalition comprised of 40 companies directly involved with solutions for combatting the disease. Many companies have pivoted their work from previous areas of focus and are removing barriers by working alongside each other to help find medical and supply chain solutions. Moreover, these companies and others are also supporting our health care workers on the front lines by donating much needed supplies and PPE, and providing critical services like wireless internet.
As Maryland proceeds with its measured reopening and our public health officials continue to closely monitor for potential spikes in Covid-19 cases, collaboration will continue to be critically important, and we must continue to empower the life sciences industry to effectively direct critical resources. Moreover, as our companies work to develop treatments and vaccines, lawmakers in Maryland must work to preserve the environment that has made our state a national leader in innovation and work to ensure patients have continued access to innovative treatments.
Marty Rosendale is the CEO of the Maryland Tech Council, a community of more than 450 industry-leading life science and technology organizations.