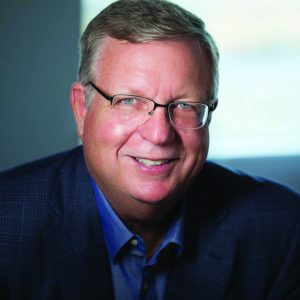 On June 20th, the Maryland Technology Council convened the inaugural C-Suite Collective. A group of member CEOs joined State Senator Nancy King to discuss capital market challenges in Maryland and the tools or programs that can help our companies succeed. The discussion was dynamic and provocative at times. Most importantly, the meeting was collaborative. Executives came together to help one another and to take an active role in improving our business climate.
A collective is a group motivate by common interests, working together to achieve common goals. The C-Suite Collectives are intended to provide an opportunity for peers to support and assist one another in a collaborative environment. They will also identify and define issues that can be addressed by the collective influence of the Maryland Technology Council to help build an even stronger business climate in Maryland. Our first C-Suite Collective will continue to meet on a regular basis to share ideas, elevate issues, and design solutions. The outcomes and actions will be shared with all MTC stakeholders. We will convene other C-Suite Collectives to encourage engagement with our members on topics such as workforce and industry specific economic development.
The Maryland Technology Council makes a continuous effort to engage with our stakeholders to define and adapt our value proposition and to support our members. As an industry membership organization, we are only as strong as our membership. Become a part of the collective and influence the future of Technology and Life Sciences in Maryland.