The MTC VMS is a program based on the well-established and highly successful 

MIT Venture Mentor Services

 Program and provides free mentoring services in a unique team approach to selected young company CEOs.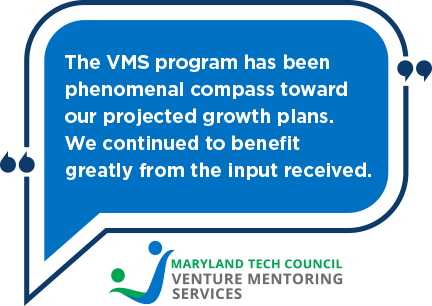 The program is focused on companies in the technology and life sciences fields that are preparing to raise their first or second round of venture capital or institutional financing. 
Assistance is given across a broad range of business activity, including product development, marketing, intellectual property law, finance, human resources, and founders issues.
Potential companies must be committed to the program and led by individuals who work full-time for the business. Prospective members should submit apply here.
For more information, check out our website at www.marylandmentoring.org or contact Pam Lubel (240) 243-4049