Maryland Tech Council Adds JLL as Supporter of DEI Initiative
Frederick, Maryland (February 22, 2022) – The Maryland Tech Council (MTC) is pleased to announce that JLL, a leading professional services firm that specializes in real estate and investment management, has committed to an Elite Partner sponsorship agreement to enhance MTC's diversity, equity and inclusivity initiative.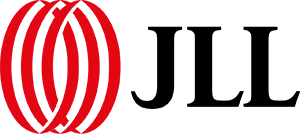 JLL's Elite Partner commitment will support MTC's Technology Inclusivity Initiative (TI2), a statewide industry initiative that identifies, facilitates and enables solutions that advance diversity, equity and inclusivity within technology organizations and the technology industry. JLL will also serve on TI2's executive committee.
"The Maryland Tech Council is committed to advancing the conversation about diversity, equity, and inclusivity on behalf of its members," said Marty Rosendale, CEO of the Maryland Tech Council. "Earning the support of an internationally recognized company like JLL elevates this conversation and brings us closer to enabling real change to benefit industry and underserved communities alike. I commend JLL for their stalwart commitment to creating a more diverse and inclusive technology industry in Maryland and beyond."
JLL will also engage with the MTC Board of Directors and will be represented by Amanda Rosenthal, Senior Vice President, Brokerage.
"JLL is deeply committed to building a future where diversity, equity and inclusion thrive and looks forward to its leadership role in MTC's work to make this a reality," said JLL's Amanda Rosenthal.
JLL joins Alexandria Real Estate Equities and Iron Bow Technologies as MTC Elite Partners.
About the Maryland Tech Council
The Maryland Tech Council (MTC) is a collaborative community that is actively engaged in building strong technology and life science industries by supporting the efforts of our individual members. We are the largest technology and life sciences trade association in the state of Maryland, and we provide value by giving members a forum to learn, share, and connect. MTC brings the region's community together into a single, united organization that empowers our members to achieve their business goals through advocacy, networking and education. The vision for the Maryland Tech Council is to propel Maryland to become the number one innovation economy for life sciences and technology in the country. For more information, visit mdtechcouncil.com.
Media Contact:
Henry Fawell
Campfire Communications
Email: henry@campfirecomm.com
Ph: (410) 212-8468