Member Info Hub Tip of the Month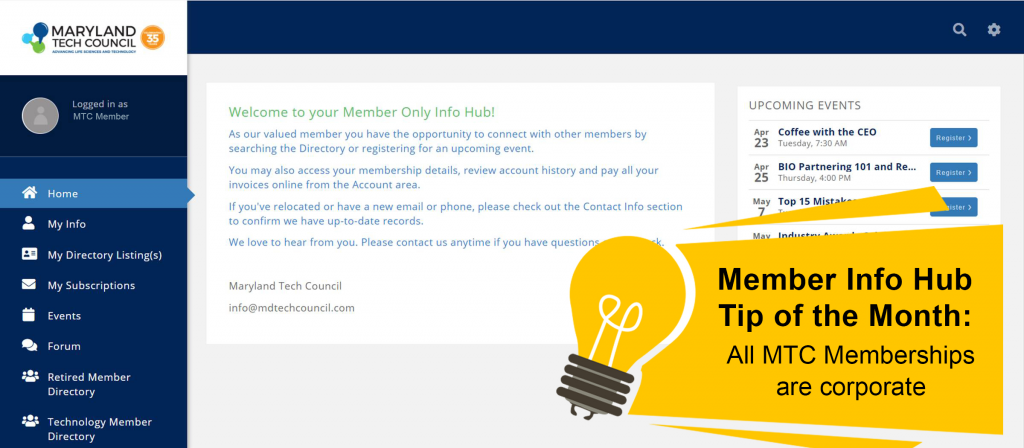 All MTC memberships are corporate, so all of your employees are members. Add others to your Membership Profile so they, too, can reap the benefits of connecting online.
Login here to access your Info Hub profile.
Under My Info
Select Related Contacts tab
Click the Add Contact button to add your coworkers and associates.