BRTC's First Anniversary Celebration
June 14th, 2023 • Beer Garden at Union Craft Brewing

Statewide Impact.
Local Presence. 

Welcome to the Baltimore Regional Tech Council ("BRTC"), a chapter of the Maryland Tech Council (MTC), where we bring the resources and benefits of MTC to the Baltimore and surrounding areas. As a member, you will have access to a variety of networking, educational, and advocacy opportunities, as well as support for technology and life sciences organizations, all designed to enhance the growth and success of these industries in the Baltimore region. With BRTC, you can connect with other industry professionals, gain valuable knowledge and insights, and advance your career. We are committed to fostering a community of the brightest minds in tech and life sciences, and supporting our members in achieving their goals.
JOIN today and move the Baltimore region forward – together. 
Founding Partners
Regional Chapter Sponsor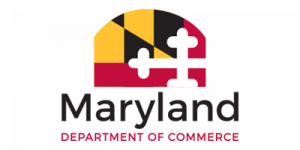 Steering Committee
CHAIR
Ed Mullin, Executive Director, Baltimore Steam, Inc.
CO-CHAIR
Bret Schreiber, Vice President, Life Sciences and Technology at The Fulton Financial Corporation
Todd Marks, Chief Executive Officer, Mindgrub Technologies, LLC
Greg Stone, Partner, Whiteford Taylor Preston, LLP
David Tohn, Chief Executive Officer, BTS Software Solutions, LLC
Dave Saunders, Chief Technology Officer and Co-Founder, Galen Robotics
Pothik Chatterjee, Chief Economic Officer, Greater Baltimore Committee
Sameer Ahirrao, Chief Executive Officer, Ardent Privacy
Kory Bailey, Director of Relationship Development, UpSurge Baltimore
Katie Bush, Manager, Business Development, KatzAbosch CPA Firm
Brandy Carter, Executive Director, BioTechnical Institute of Maryland, Inc.
Greg Cangialosi, Managing Partner, Olive
Candace Gill, Director of Business Development, Nemphos Braue LLC
Melanie Kelleher, Director, Corporate Relations, Towson University
Charisse Paige, Director of Development, Digital Harbor Foundation
Sharon Schreiber, COO, Greater Baltimore Committee
Bob Storey, Principal, The MVR Company
Michele Whelley, President & CEO, M.L. Whelley Consulting, LLC
Shevon Kaintuck, Economic Development Officer, Baltimore Development Corporation
Deb Tillett, Owner, D. Tillett Consulting