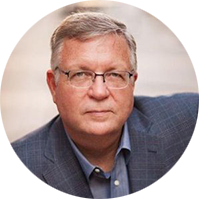 Marty Rosendale
Marty is a Partner with the Newport Board Group and a 35-year veteran of the Biotechnology industry. The Newport Board Group is a new breed of national professional services firm that provides Expert Network-enabled CEO Advisors, Board Directors and Executive Leaders to companies navigating major inflection points.
With over 15 years of C level experience, Marty has led several successful businesses in various market sectors including medical biologics, drugs, medical devices, and plastics. He has launched, branded, acquired or commercialized more than 10 products and companies. He has raised equity-based capital for public and private companies and non-dilutive capital through strategic partnerships. Marty has also provided technical support or corporate advice to companies in the biotechnology, food preparation, and plastics engineering market sectors.
Marty has presented in public forums to numerous audiences on a variety of topics including, corporate investment, medical products, healthcare reimbursement, and infectious disease. He has been a Board member for Nuo Therapeutics, the Transplant Recipients International Organization and the American Red Cross, San Jose Region. He also served on the Health Advisory Committee for past California State Senator Diane Watson.